Target RedCard: Free 5% off every purchase!
WOW! Get 5% off every purchase, FREE Shipping at Target's website and 30 extra days for returns!
That's like getting a 5% coupon on EVERYTHING at Target and online! And, it's instant savings!
If you don't have a REDcard, you can get one free here!
To get this freebie:
Sign up for savings!
Find Target Locations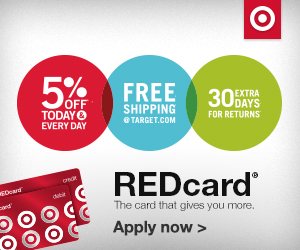 ---